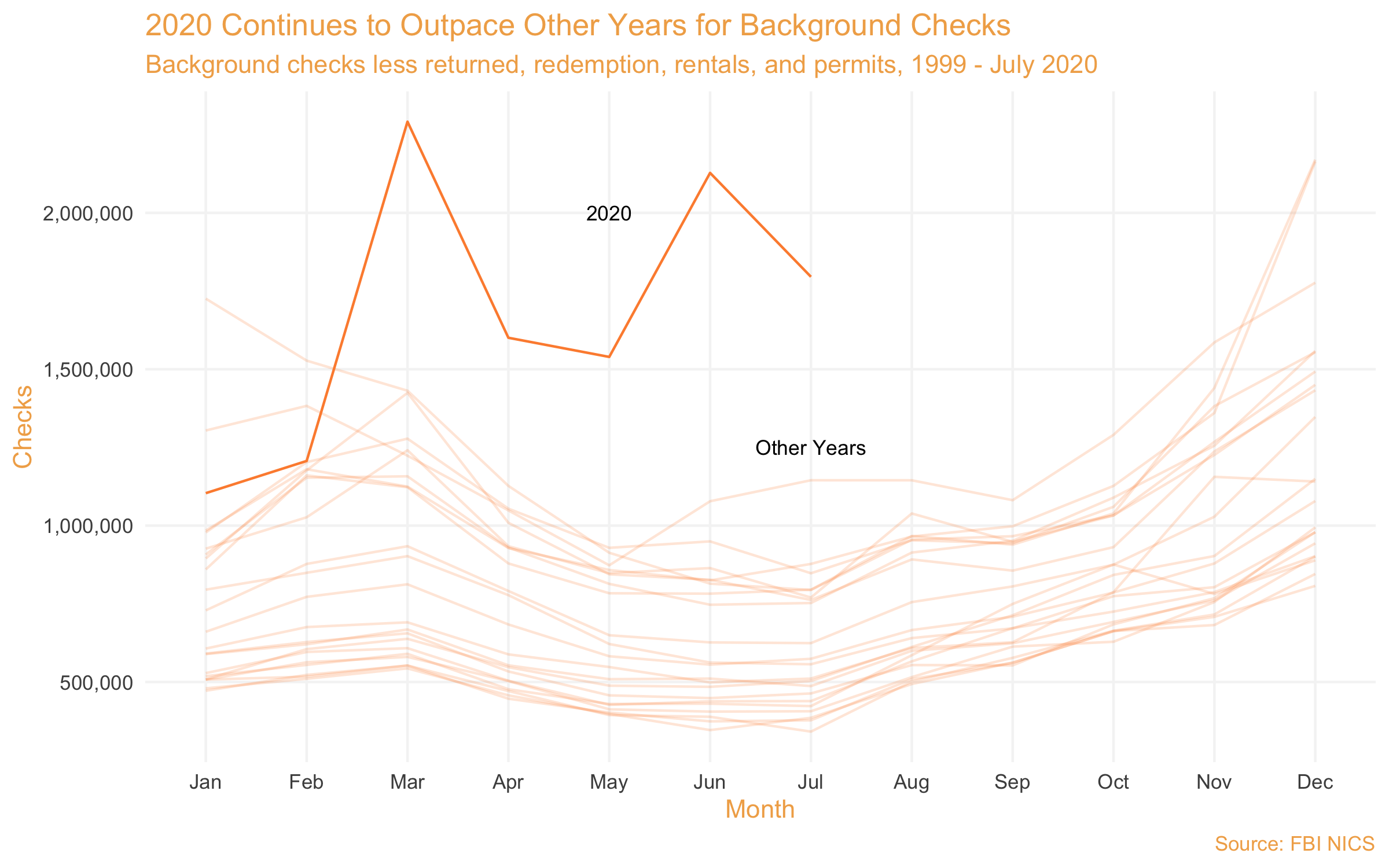 July Breaks Gun Sales Record as Gun Company's Earnings Triple:
Gun company's earnings triple, CEO says sales 'like nothing we've seen before'
One of the country's leading gun makers saw earnings triple as gun sales once again

shattered previous records for the month of July.
...Killoy said the surge in sales reflected Americans' concerns over current events.
"This staggering increase in demand appears to be attributable to a few factors," Killoy said. "Number one, concerns about personal protection and home defense stemming from continuing COVID-19 pandemic; protests, demonstrations, and civil unrest in many cities throughout the United States and, lastly, the

call by some for the reduction in funding and authority of various law enforcement organizations."