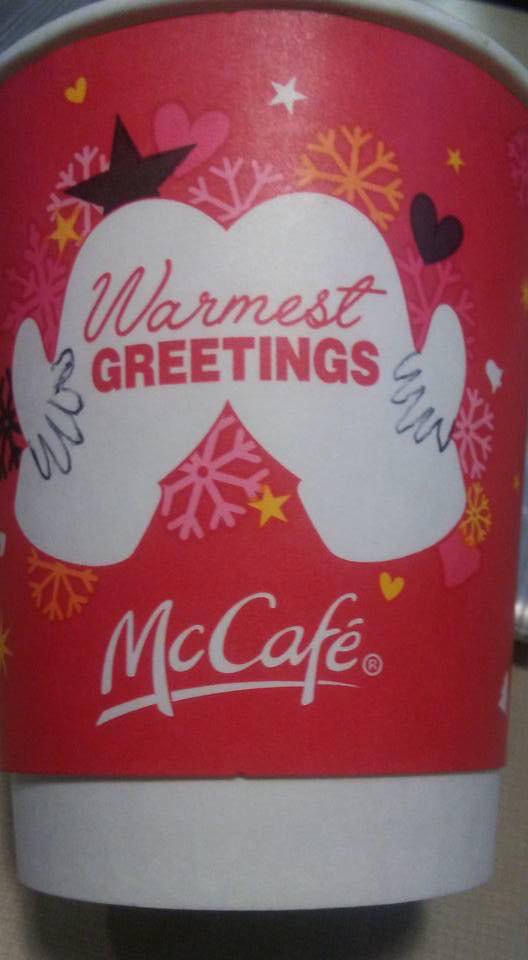 Yikes! McDonald's new holiday cups are the butt of a million jokes after this 'rather unfortunate design' | BizPac Review
: "McDonald's new 2016 holiday cups have become the "butt" of jokes on social media because of its rather unfortunate design.
The drawing is supposed to look like a pair of mittens with the phrase "warmest greetings" emblazoned below.
But
after author Sam Sykes drew fingers and a thumb
on the thumb portion of the mitten and voilà, instant sophomore humor."