MYSTERY: Private messages evidence DNC leaker was murdered IT staffer? - The American MirrorThe American Mirror: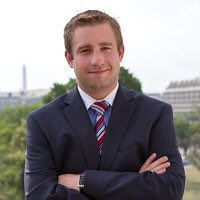 "The
late-night murder of Democratic National Committee staffer Seth Rich is still not solved,
but Wikileaks may have established the motive: a new release by the group indicates he was the leaker of internal emails.
On Saturday, the group pointed readers to a series of screen shots of a Twitter conversation between "Guccifer 2.0" and actress Robbin Young...
Posted on Young's website, the messages are mostly personal in nature, but at one point last summer, Guccifer 2.0 indicates "Seth" was his "whistleblower."
"…it was horrifying to hear about his death,"
Young responded.
"I have no facts, but it's my opinion Hillary had him murdered."
Guccifer 2.0 didn't dispute the assertion.
Fox 5's Paul Wagner reported last July 27-year-old Seth Rich "was found shot multiple times near Flagler and W NW just after 4 am Sunday."
D.C. Police say they heard gunshots while patrolling in the area Monday around 4:19 a.m. Police say they found Seth Rich, 27, of Northwest D.C. in the 2100 block of Flagler Place NW suffering from multiple gunshot wounds but conscious and breathing.
Rich was taken to a local hospital where he later died..."