Germany's Green Energy Fiasco Leads To Dependence On Russian Gas | The Global Warming Policy Forum (GWPF):
"
As a direct result of Germany's climate and green energy policies, it has become Europe's biggest importer of Russian gas.
Germany's dependence on Russian gas is only going to
increase
in coming years.
...Not far from the Hanseatic town of Greifswald — an area Merkel represents in parliament — the chancellor wants a $10 billion pipeline expansion

built to increase the amount of Russian natural gas imported from Siberia,

more than 3,000 kilometers (1,864 miles) away.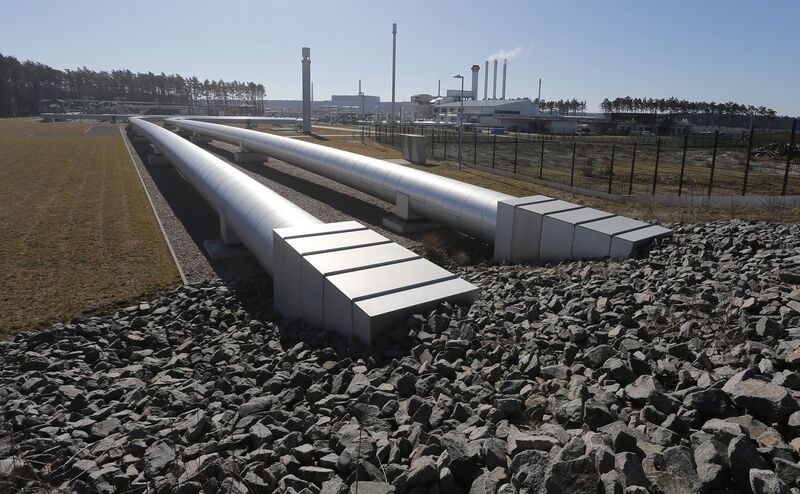 The project,

led by Russia's state-run Gazprom

PJSC, is intended to bolster German confidence that it has enough gas to underpin an

unprecedented transition from the coal and nuclear plants, which are being closed, to a future dominated by renewable energy.
...European allies have also objected — worried that

the project will deepen Europe's reliance on supplies from an increasingly antagonistic Russia

— and U.S. lawmakers have proposed stiffer sanctions on energy companies that do business with Russia.
...
Already Europe's biggest gas user, Germany gets about

40 percent of what it consumes from Russia...
..."We need gas supplies when coal isn't used anymore," said Klaus-Peter Trapp, a 57 year-old cabinet maker from Greifswald.
"This can have consequences if Russia and Germany don't get along well anymore."