Biden's Migrant Mobile App Frees 80K Foreign Nationals into U.S. in 4 Months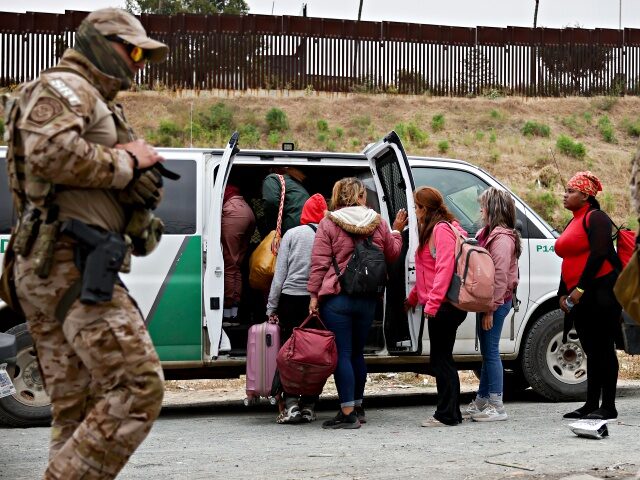 Mario Tama/Getty Images
"President Joe Biden's Customs and Border Protection (CBP)
One mobile app
, which allows users to schedule appointments at the United States-Mexico border, has now helped release nearly
80,000 foreign nationals into American communities in less than four months...
The mobile app entices foreign nationals in Mexico who are

pregnant, mentally ill, elderly, disabled, homeless, or crime victims

to schedule an appointment with DHS officials at the border in the hopes of being released into American communities...
According to estimates calculated by Sen. Ron Johnson's (R-WI) office, from

January 2021 to mid-April, 2023,

Biden welcomed close to

five million

border crossers and illegal aliens into the U.S. interior — a foreign population that exceeds the populations of 28 states...